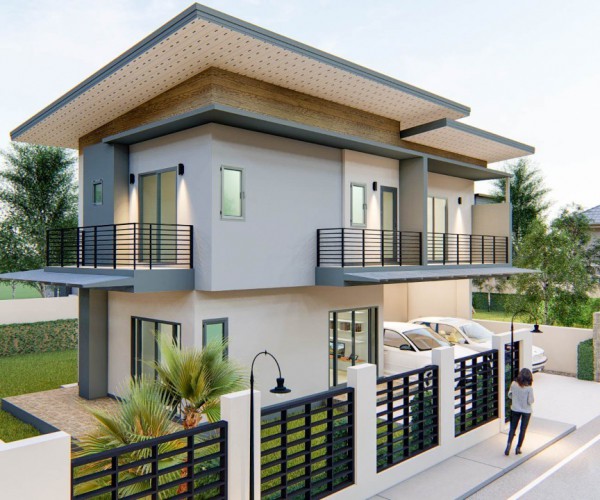 CrystalGreen Project Khao Yai
Find a simple, elegant but perfect in every detail. With the clever design of the space Meet the lifestyle of the new generation with a new Design Urbanist. Connect every beat of life with a Master Bedroom designed in the Luxury Penthouse style that connects every Function, Walk-in Closet, Bedroom and Bathroom.
CrystalGreen Khao Yai is a village with atmosphere close to nature. Is a twin house in a style of 2-story single house. The house is designed to be a modern house in a modern style Suitable for being a dream house for nature lovers The atmosphere of Khao Yai is fresh, close to Pak Chong. The house can be exposed to sunlight and can see the full view of the outside of the house. There is a terrace around the house on the 2nd floor, providing a beautiful, shady atmosphere, pleasing with nature, which is a dream house for many people.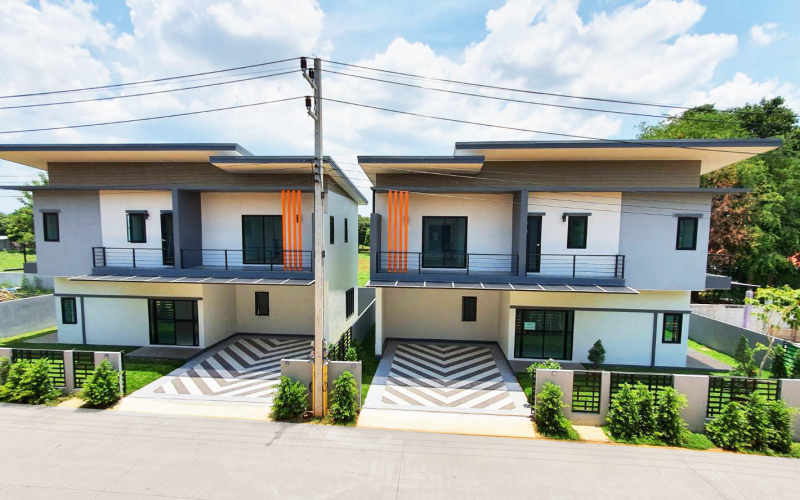 Start 5.3 Million
Land size 50 sqw
Floor size 220 sqm
3 Bedroom
3 Bathroom
1 Living room
1 Kitchen room
2 Car Parking 
View Now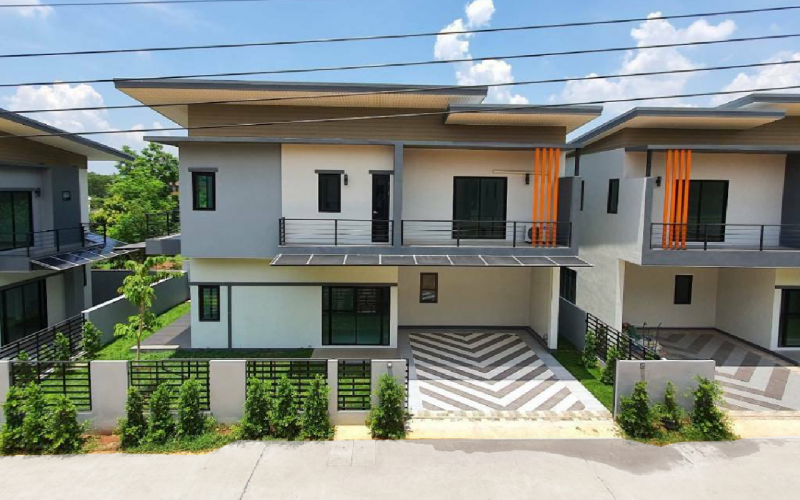 Land Size 43.2 sqw 
Floor Size 220 sqm  
3 Bedroom 
3 Bathroom
2 Car Parking 
1 Living room 
1 Kitchen room 
View Now
The Bast of Location
Location on the main road, bypass, friendship, nature atmosphere and hill view. Enjoy the atmosphere, cold wind, morning mist. And lush green vegetation Including spacious areas linked to the convenience of traveling with a modern design house Respond to the happiness of the family perfectly. Crystal Green Khao Yai offers happiness from real life. For you to live with good things